Hey I'm Shannon
I know what it's like to feel stuck in your mind, to play the comparison game, to feel completely drained in a job you're not passionate about and to limit yourself. That is why it is my life's purpose to help heal creative minds like yours and get you to recognize how gifted and talented you are. Life can be as playful and as magical as you'll allow it to be.
Hey I'm Shannon
What i do
Mindset and Confidence Coach

Manifester

Audition Coach and Career Consultant

Your Biggest Fan
"My mission is to help you recognize your full potential and to help you create an abundant life. You are worth it."
About Shannon
Shannon is a former casting associate on over 50+ TV shows such as Superstore, American Housewife, Shrill, and Never Have I Ever.
Through working in the entertainment industry, she has witnessed first-hand how negative creatives can be toward themselves.
In 2020 she started her coaching business, introducing her mindset exercises and energy healing techniques to help with anxiety, self-love, confidence, breaking upper limits, etc.
Her services are for anyone committed to a growth mindset. She helps actors, entrepreneurs, CEOs, writers, etc.
Her mission is to not only help improve someone's creative work but also to recognize their self worth and guide them to their soul's purpose.
She wants you to know that everything you desire is achievable for you. You can build the life you want in a playful way. It all starts with energy.
"It's a beautiful thing to be a part of someone's transformation and growth."
"I know I am in my purpose when I'm helping creatives realize their worth. What lights me up is when a client come back to me and says that was the best that they ever felt about a creative opportunity, or that they no longer struggle with anxiety around outcomes. That they are living and performing authentically. It's a beautiful thing to be a part of someone's transformation and growth".
-Shannon
Fun Facts
[metaslider id="234″]
Press & Podcasts
I have been featured in a few different articles and podcasts that I am excited to share with you!
Voyage LA Article – Meet Shannon Bills
ManifestHer Podcast
The Beautifully Nasty Podcast
Misfit Pandemia Podcast
Irrepressible Podcast
No More Tokens Podcast
Voyage LA Article – Meet Shannon Bills
Your Biggest Vision Podcast
The Beautifully Nasty Podcast
Misfit Pandemia Podcast
Irrepressible Podcast
No More Tokens Podcast
Meet My Team
Hey I'm Melanie
about
Melanie
AUDITION, THEATRE, IMPROV AND COLD READING COACH
Kids and teens
Melanie Brook recently starred as Buzzy in Disney Channel's contemporary comedic remake of the 1997 Halloween classic "Under Wraps." A recent LA transplant, Brook's television credits include "Dispatches from Elsewhere," "Mrs. Fletcher," "The Knick," "Modern Love" and several Comedy Central shorts. She also has extensive training and experience in musical theatre- having received a BA in Theatre Performance from Wagner College before becoming a staple in the Off-Broadway and cabaret scene in NYC. She has appeared in many national commercials as well as countless voiceovers on tv, radio, and video games. She will next appear in "Project Pay Day" on Apple TV and star in the the upcoming musical comedy film "Summertime Dropouts."Melanie has a passion for working with kids and has students currently coaching in acting, singing, commercial, voiceover, and audition technique for all of the above. There's nothing she loves more than watching the kids she works with flourish as actors and humans while helping them discover genuine and authentic performances.
Hey I'm Skyler
about
Skyler
Audition & Cold reading coach, scene study, career consultation, college audition & prep. casting background
Skyler has been working in casting for about 6 years now at offices such as Betty Mae Casting, Telsey+ Co, April Webster, 20th Century FOX (under Sharon Klein), Rich Delia, Colloff/Nicolo, and Mark Bennett Casting. Working as an associate on various projects in Film/TV as well as spending time at Studio, Network, and Independent levels with both comedy and drama genres has given her a wider knowledge of all aspects of the industry that she feels is invaluable. She is particular, clear and direct with notes and prides herself on getting an actor to their best audition with quick ability to comprehend material and tend to an actors strengths. Attention to detail is KEY!
For the starting actor, she is versed in what it takes to book the audition and stand out amongst the thousands of tapes she's watched each day as well as gives advice on the business side of the industry.
If you are looking to audition for a BFA in acting or musical theatre at a performance school, she can help you pick the best scene or song as well as coach you through the process of what to be prepared for to gain that coveted spot. She is here as a guide and an ally to navigate through the complicated ins & outs of this competitive industry.
about
Mark
AUDITION AND COLD READING COACH WITH CASTING BACKGROUND
Actors 16+
Mark started his casting journey in early 2015 which quickly bloomed into a successful career. Within his first year, he was an assistant on ABC's "THE MIDDLE" as well as several network pilots. In 2017 he moved to Rich Delia Casting to pursue film work, where he became a Casting Associate. He has worked on films and television shows in a wide variety of genres to help create legendary casts. Some of his favorite projects to work on have been Netflix's "ALWAYS BE MY MAYBE", DC's "SHAZAM", CW's "STARGIRL" (S1 & S2) and the upcoming WB Feature "KING RICHARD", starring Will Smith. He's praised for his ability to understand the wants and needs of the Producers and guiding actors towards finding the strongest version of their characters and themselves.Prior to Casting, Mark received a BA in Theatre at Towson University, with a concentration in Acting. Due to his acting background, he understands the mindset of an actor and his approach is warm, kind and supportive, but honest and direct. He believes that each actor should be their biggest fan…but he's happily cheering for them on the sidelines as well.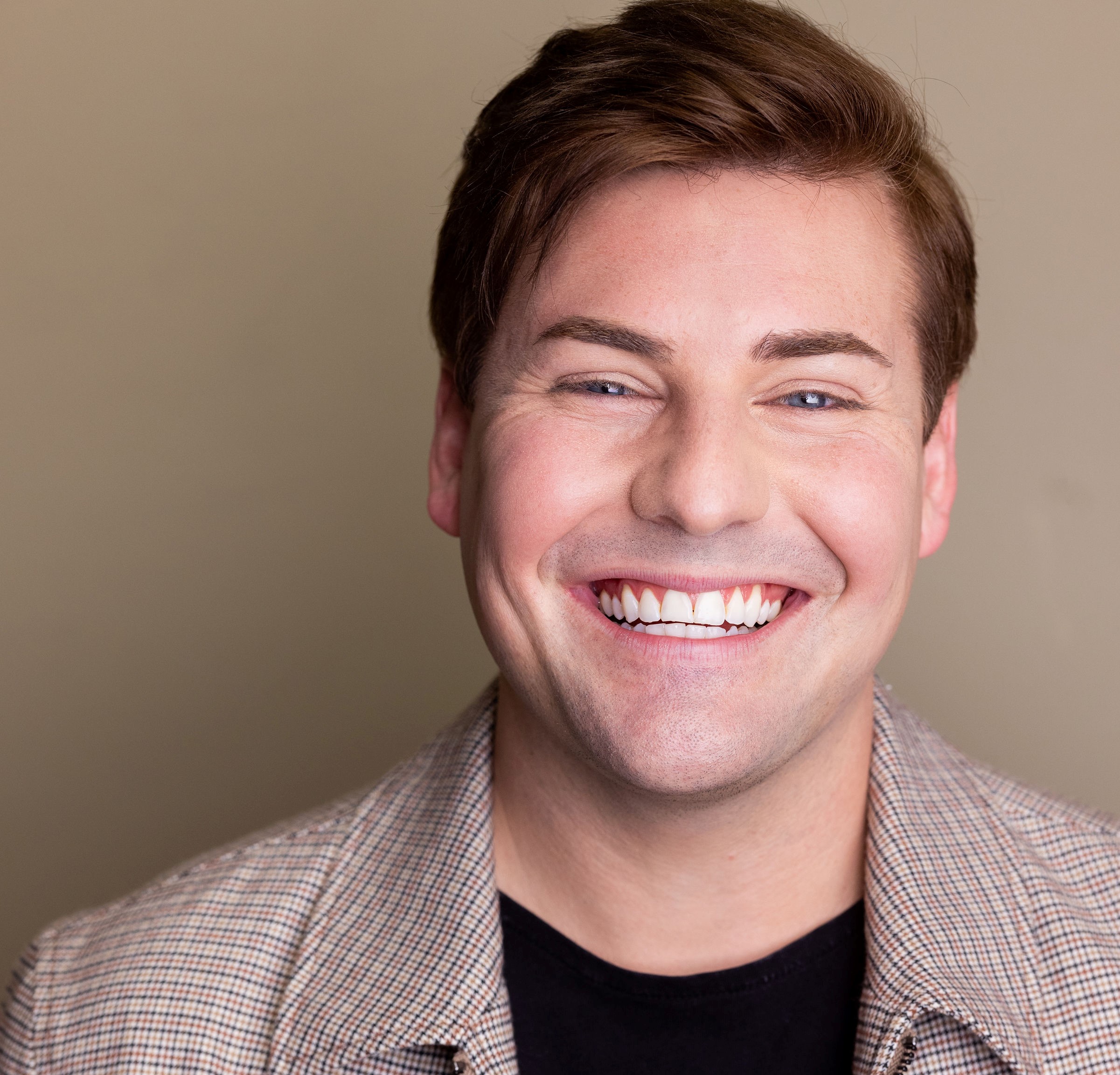 Hey I'm Mark
about
AUDITION, MINDSET, AND COLD READING COACH
All Ages
Bianca Vitale is an actress, teacher and intuitive healer based in New York City. She received her BA in Theatre Performance from Wagner College and studied with Anthony Abeson, her acting mentor. She has worked extensively in film, television, commercials and theater her entire life, and loves coaching actors using the Find Yourself First method Shannon created.Her goal is for actors to feel confident in their work and help access their individual authenticity that they bring to the role.When she's not acting or teaching, you can find Bianca at the gym, hiking with her friends, or on the couch watching the newest season of Love Island with her cat Xena.
Hey I'm Bianca
Hey I'm Luna
about
Luna Rivera
READER IN ACTING INTENSIVES
Luna is an actress based out of Miami, FL. She began acting at a very young age doing skits and plays in school and continued with classes, workshops and private coaching as she got older. Once she began working with Shannon, she learned what it truly meant to love every part of yourself and who you are which translates beautifully into every scene she does. There's nothing she loves more than actors and watching great performances. She enjoys and looks forward to every opportunity she gets to read with actors in Shannon's intensives and be a part of their performances.
When she's not acting, you can catch Luna painting, outside taking photos of everything she sees, or at home watching Christmas movies all year round!